We're almost halfway through 2019 and though we've
already seen classic sneakers like the Air Jordan 'Bred' IV's
drop and new classics like the Travis Scott Jordan 1's break
hearts (damn you SNKRS!), there's still plenty to be excited
about as Nike seems to live by Diddy's 90's mantra: can't
stop, won't stop (eh-eh, eh-eh).
Aside from the heat set to
drop this summer, the holidays have one more
classic Jordan Bred's releasing that's sure to cause
pandemonium at retailers across America.
Below we're listing some of the most highly anticipated
Jordans set to drop for the rest of the year but do
remember that release dates aren't set in stone and can be
pushed up, delayed or even canceled altogether. So don't
get mad at us if something you're waiting for doesn't end up
dropping when we said it might!
JUNE
NIKE JORDAN RETRO 7 "RAY ALLEN"

NIKE JORDAN RETRO 6 "REFLECTIVE"
NIKE JORDAN RETRO 7 "REFLECTIVE"
NIKE JORDAN RETRO 8 "REFLECTIVE"
NIKE JORDAN RETRO 1 "QUAI 54"
NIKE JORDAN RETRO 8 "QUAI 54"
NIKE JORDAN RETRO 7 "PATTA"
NIKE JORDAN RETRO 14 "YELLOW/BLACK"
NIKE JORDAN RETRO 1 "RED/BLACK"
JULY
NIKE JORDAN RETRO 1 "DEFIANT"
NIKE JORDAN RETRO IV "FIBA"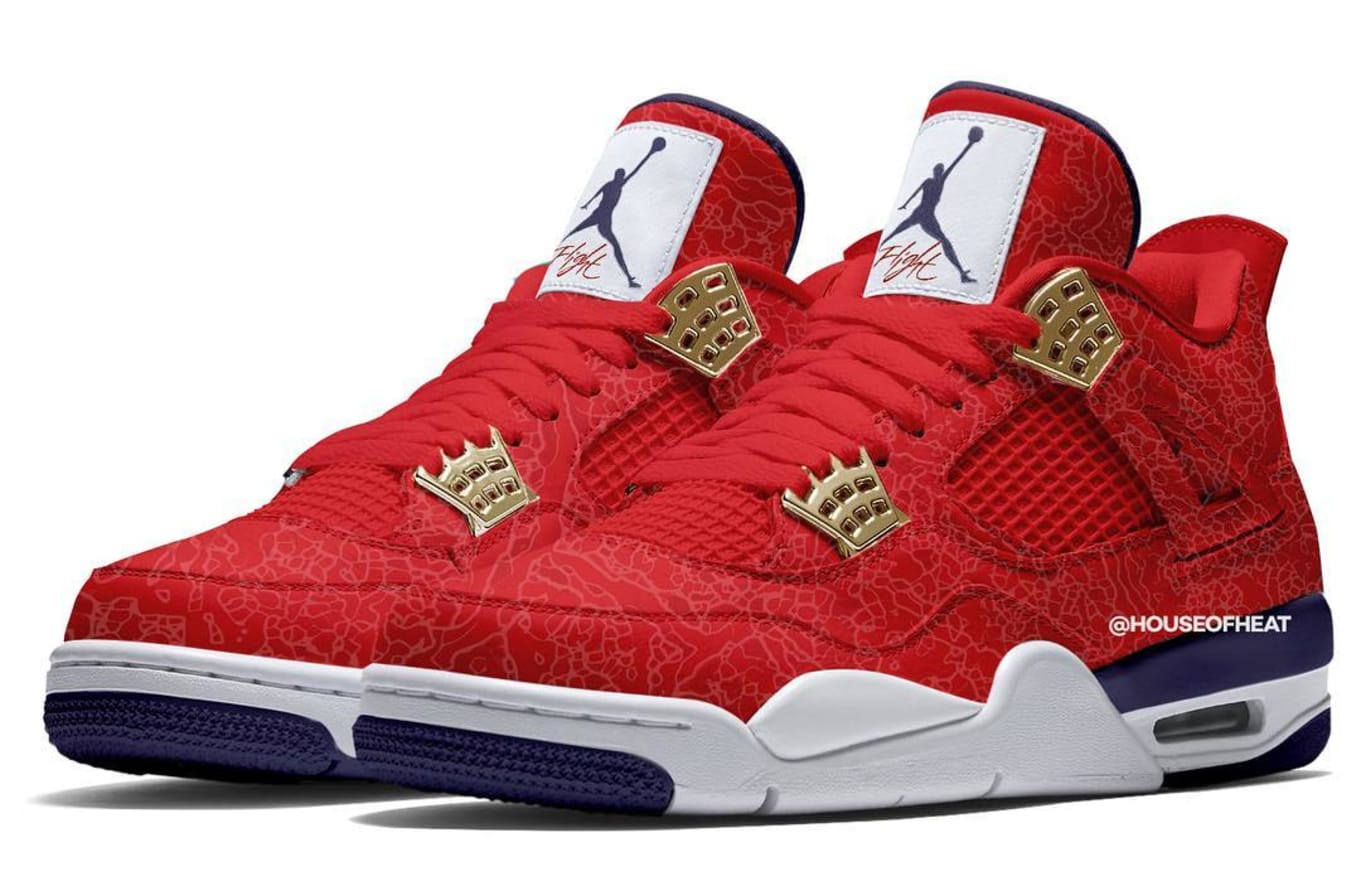 NIKE JORDAN RETRO VI "TRAVIS SCOTT"
AUGUST
NIKE JORDAN RETRO 4 "COOL GREY"
NIKE JORDAN RETRO 5 "YELLOW"
NIKE JORDAN RETRO 1 "UNC"
SEPTEMBER
NIKE JORDAN RETRO 1 LOW "TRAVIS SCOTT"
NIKE JORDAN RETRO 3 "KNICKS"
NIKE JORDAN 12 "BLACK/ROYAL"
OCTOBER
NIKE JORDAN 1 SHATTERED BACKBOARD 3.0
NOVEMBER
NIKE JORDAN RETRO 1 "OG BANNED"
DECEMBER
NIKE JORDAN RETRO 11 "OG BRED"
Omar is the Associate Editor of The Hollywood Shuffle. He also works at HipHopWired.com, Freelance Writer at LLERO. He is the; Former Mixtape Editor at Scratch Magazine, Former Freelance Writer at RIDES Magazine, Former Freelance Writer at Fuego Magazine, Former Movie Review Writer at SLAM, Worked at JIVE Records, Former Freelance Writer at Cosmopolitan For Latinas, Worked at XXL Magazine, Former Freelance Writer at SWINDLE Magazine
×
Omar is the Associate Editor of The Hollywood Shuffle. He also works at HipHopWired.com, Freelance Writer at LLERO. He is the; Former Mixtape Editor at Scratch Magazine, Former Freelance Writer at RIDES Magazine, Former Freelance Writer at Fuego Magazine, Former Movie Review Writer at SLAM, Worked at JIVE Records, Former Freelance Writer at Cosmopolitan For Latinas, Worked at XXL Magazine, Former Freelance Writer at SWINDLE Magazine